In March Tina and I took a one week vacation to visit Thailand's Andaman Sea Coast.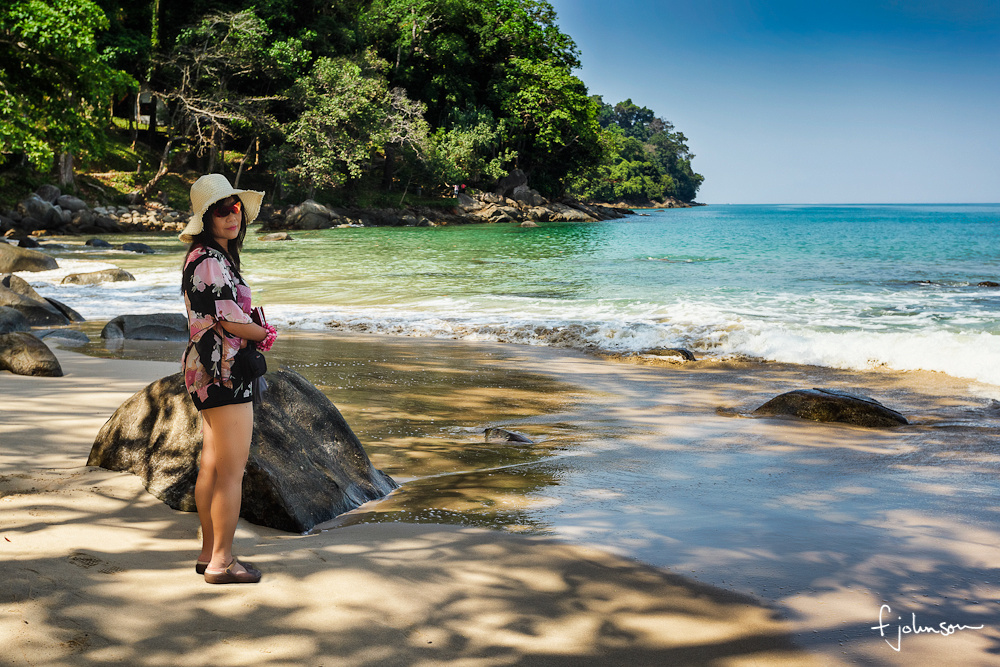 We traveled by overnight Bus to Khaolak, Thailand arriving in the middle of the small village at 5 am. One "Taxi ride" (100 Thai Baht or $3.33 US) later we were at our resort. The staff was very helpful and accomodating and by 7:30 am we were in our bungalo, Sadly the AC in that room was very weak. The resort handyman tried to fix it but didn't have the refrigerant it needed. We were promptly moved to another bungalow which was much better and we had an ejoyable stay at the Baan Krating Resort. It is truely a great place to stay in many ways: food, accomodation, and service. We will stay here again.
We had wonderful time and thoroughly enjoyed the peace and solitude at Khaolak.
Then we rented a car and drove to Phuket Town. As most of the hotels were full due to a large convention, we ended up staying in the city center near the old market and a truely unique traditional Phuket style eatery. Phuket has wonderful dimsum and seafood.
We stayed two nights in Phuket Town, but on our second day we drove around the island, visiting Bangthao, Kamala, Patong, and Cape Phromthep. We were both amazed at how developed the beaches have become.
Especially Patong Beach where Tina had worked at the small Patong Jupiter's Inn next to the Patong Beach Hotel right in the middle of the beach. In those days there was only well water and electricity for the Bungalows from a small generator.
The bungalows and hotel are now gone, replaced by big hotels and 5 star resorts as well as all the branded shops and eateries of Europe and America. Such is development on Phuket Island. It must be my age, I prefer the peace and quiet of Khaolak.
I did enjoy the Cape Phromthep and a spectacular Sunset.
From Phuket we drove to Phang Nga Province were we had a great lunch at the Phang Nga Bay National Park. There are bungalows for rent and reasonably prices tours to James Bond Island and Panyee Island (and other's in this beautiful bay with its limestone cliffs). It is a place I would like to visit again.
Phang Nga Bay National Park
Also in Phang Nga Province we visited the old town of Takuapa. Had lunch at the market and did a bit of shopping.
Traditional Thai Shop
We returned to Khaolak, turned in our rental car and spent two more days exploring the area.
I hope you enjoyed this brief visit to Southern Thailand and may you also visit this beautiful area...